SEO Consulting Agency in Fort Mill, SC
SEO (Search Engine Optimization) gives you the ability to rank your business website in unpaid search engine results. Whether B2B or B2C, your customers are already searching on search engines such as Google and Bing. SEO is a critical marketing channel for you to invest in to meet your customers where they already are – searching on search engines.
Eron Digital helps businesses around the world succeed with SEO, but we have a soft spot for the Charlotte metropolitan area. If you are a business in Fort Mill, have you considered a technical SEO strategy? Eron Digital can help build that strategy, even interfacing directly with your internal tech teams to help drive execution of SEO-impacting work.
Fort Mill in South Carolina, just south of Charlotte, is one of the best places in the area to live. There are also some world-changing businesses in the Fort Mill area that could benefit from growing the amount of organic traffic they're driving to their websites. If that sounds like you, let's talk! Fill out your information in the form at the bottom of this page.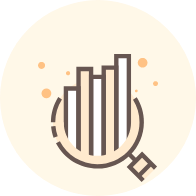 Research & Analysis
We start with the customer and work backwards from there.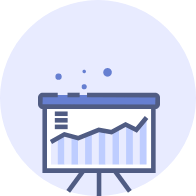 SEO Strategy Creation
We help create an effective SEO strategy designed for success.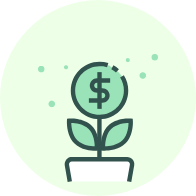 Growth & Measurement
We help you implement SEO strategies and measure success.
Free SEO 101 Training Guide
Want to learn about how SEO works? Check out our up-to-date overview of what SEO is, why SEO is important, and how SEO works.

Frequently Asked Questions
There are billions of searches every month for products, services, and information on platforms such as Google. There are only a finite number of results on the search results page, and it takes significant work to ensure your website ranks well in comparison to your competitors.
SEO is quite complex and has evolved dramatically over the years. For a full breakdown of what SEO is, why it matters, and how it works, check out our detailed breakdown of how SEO works.
Is Eron Digital an agency that we have to meet with in-person?
Eron Digital is fully remote! The world has changed over the last several years, and we have changed with it. We act as a fully remote workforce and meet with you via video conferencing solutions.
How much does Eron Digital cost?
Pricing varies based on the scope of each project. The best way to find pricing information is by filling out your information below, and we will respond with a customized proposal that will include pricing information.
Ready to get started investing in SEO? Your search for an agency partner is over! Fill out your information below and our team will reach out to you as soon as possible.
Once you reach out, we may ask some clarifying questions to better understand the scope. Then, we will distill the scope of your work into a concise, easy to read understand for your review. If everything looks good to you, you can sign and we can proceed with driving traffic to your website.